German TV Abroad German Expats Overseas Satellite on internet ZDF ARD Das Erste NDR 3SAT Arte BR KiKa HR SR WDR

Menu
BritishTVabroad.com presents GERMAN SATELLITE TV CHANNELS ANYWHERE IN THE WORLD on the internet.
50+ ASTRA SATELLITE CHANNELS from GERMANY LIVE TV & Catchup ASTRA - DE from £16 to £19.95
- 3,6 or 12 months TV Plans
- Enjoy your favourite TV today.
- View on your big screen TV or PC
Major featured Channels listed 24 Hour Live German TV PLUS DEPlayer with TV on Demand
- Just local broadband internet and latest Media Shifting Technology
<<< BRITISH TV INFORMATION
<<< ITALIAN TV INFORMATION
<<< FRENCH TV INFORMATION
<<< AMERICAN TV INFORMATION


50+ GERMAN TV CHANNELS

Prepaid prices - 3 Months £59.95, 6 Months £119.90, 1 Year £199.50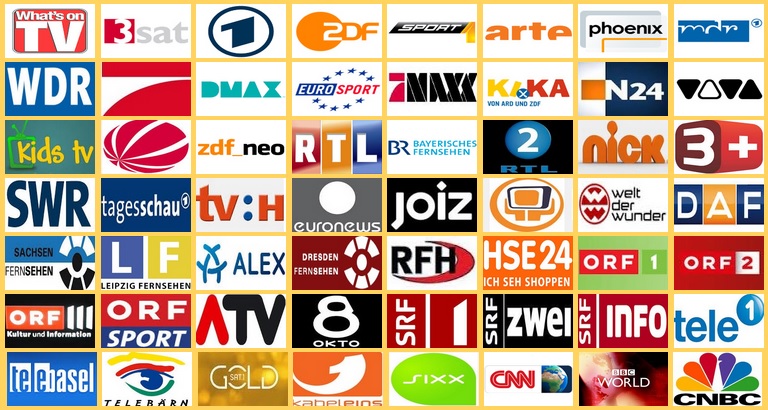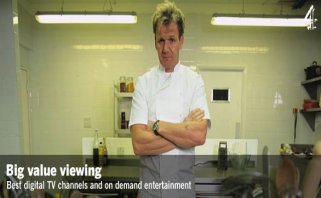 German TV abroad
39 LIVE CHANNELS
WATCH LIVE TV
CATCHUP TV on Demand
REGIONAL NEWS
TV SERIES
LIVE FOOTBALL
SOAPS
SEE TV on PC or TV
DOCUMENTARIES
NO SAT DISH NEEDED
NO BIG SETUP FEE
LIVE GERMAN TV
MAJOR CHANNELS
GERMAN RADIO TOO
TV SERIES
INTERNATIONAL MOVIES IN GERMAN
HANDBALL & SPORTS
ACTION ADVENTURE
COMEDY SHOWS
CHILDRENS TV
NEWS/POLITICS
LIFESTYLE & FASHION
ROMANCE
REALITY TV
Watch LIVE TV FROM GERMANY via the internet. All the television you'd expect to see ... 50+ TV CHANNELS ZDF ADR Das Erste 3SAT NDR Sport1 KiKa DMAX etc.
REAL LIVE TV. & Catchup TV Programs.
Your monthly charge includes Full Telephone Support - Sign up and we'll send you a link to make the German TV Abroad connection.
You dont need an expensive satellite dish - just your local broadband internet and a media-shifting connection.
MONEY BACK GUARANTEE & NO SETUP FEE ... Signup for one of our plans ..... If you are not delighted with the quality of your service,let us know within 7 days and we'll cancel your plan and refund your money ...
Monthly from £16 to £19.95 with 3,6 or 12 month prepayment plan.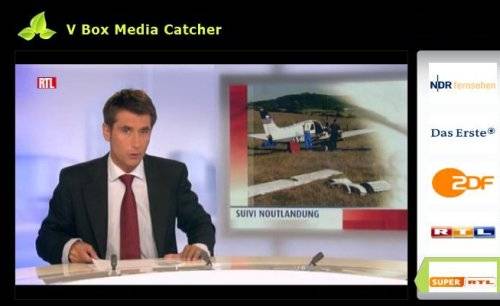 BritishTVabroad.com is a website of international travel technology company Travelnet.Germans abroad generally German expats want to watch German tv.This takes the form of Satellite TV or cable TV and now British TV on the internet.Featuring Free to air Satellite channels. Satellite Tv online,offers free satellite channels, in fact German TV anywhere. This German TV revolution is cheaper than many Satellite or Slingbox TV solutions.




Watch TV Online - Watch TV Abroad - Watch American TV - Watch German TV - Watch French TV - Watch Italian TV - Watch TV on PC - Catchup TV - TV Online - Eurosports - Live TV - Live Sport Online - TV Streaming - Episodes Online - Watch Live - Television on the Internet - TV from or On The Internet - These are Watch TV Abroad Services as Watch TV and British TV Abroad providers