FAQ British UK TV Abroad German French Italian Astra Satellite Overseas Freeview BBC ITV Sky UKTV ZDF 3SAT DSF RTL RAI TF1

BritishTVabroad.com presents BRITISH GERMAN or FRENCH or ITALIAN SATELLITE TV plus AMERICAN DTV Globally on the net.
You can watch FREESAT or EuroSAT ASTRA CHANNELS of LIVE TV & CATCHUP PROGRAMS. From $14 based on 3,6 or 12 months
Google may have placed you in the middle of our website - read the page and then click MENU for information
Below is a range of FAQ's - Frequently asked questions from our many international customers.
<<< GERMAN TV INFORMATION
<<< ITALIAN TV INFORMATION
<<< FRENCH TV INFORMATION
<<< AMERICAN TV INFORMATION
Frequently Asked (Real) Questions

Do I get Live TV or is it some kind of download
Yes you definitely get real LIVE TV channels.We provide a browser to use and we give you easy to use instructions.You connect to your(hosted by us) Media Box and watch Live TV on your computer or home TV. This is not a "Proxy or IP based Server" shared by 100's of users. Check what other companies are offering - before you waste your money. We provide real TV from Astra/Euro Satellites and now DTV from the USA - not just TV from the TV websites. You also have the Catchup TV on demand programs.The browser allows you to change channels and watch either small screen whilst internet browsing or you can right click on the tv pic and it takes it to full screen.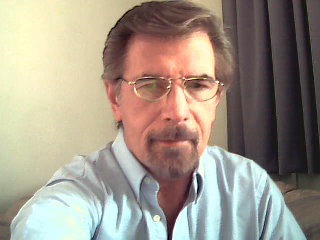 If the TV is available for free,what are we paying you for? Seems like a bit of a ripoff - Please explain.
Haha - a good question and you're not the first to ask that.The major TV channels are free to air. The subscription you pay allows us to maintain professional grade broadband internet and host media shifting technology for you. This connects your PC or laptop via the internet to free to air TV. So you can watch all the channels you would expect to see .... its that simple. You just click the icon on your computer and you connect to a TV browser controlling your hosted TV Box enabling you to change channels down the line. We originated in the Travel Technology business creating travel networks for our customers. This aspect of the business became a reality with the recent advent of media/place shifting technology.


There used to be a company called LIVEUKTV.com that streamed live UK TV on the internet.They went out of business as they were retransmitting tv programmmes. Aren't you doing the same?
No - we don't host or retransmit any TV content (as they did) - that would be illegal -. We only sell you access to TV via the internet. This enables your computer to connect to a Media TV box. Then you can do as you wish and watch the free to air TV channels on your computer or big screen TV.


I have an internet speed of around 750 kbps ADSL is that enough to receive live TV on my PC?
It is the bare minimum speed for viewing the TV stations on your computer if you are based in Europe.If its available then I recommend that you go with 1 or 2 megabit or more(1MB = 1024 kbps) then you will be able to watch without any problem.The speed you need is based on where you are in the world ie greater distance from where the stream originates = a larger bandwidth required.


Why should I use your service, when I can download TV programmes from the internet for free from torrent sites ?
Obviously you have the benefit of watching Live TV via this technology not just a few specific programs. The illegal download option normally takes many times the program length to download to your computer. The TV and record companies are now starting to add software to prevent their programs being downloaded properly.(Note 19 Aug 2008 an EU mother fined 17,100 Euros for downloading copyrighted programs)


This satellite service called Freesat,what does it offer ?
Freesat contains the freeview channels plus some others.You can receive TV in Europe with a satellite dish provided you are within the footprint. British TV Abroad features major channels and there is no need to spend 2000 euros for that big dish if you are in southern Spain. Many apartment buildings in Europe wont allow satellite dishes. Our solution isnt for everyone, but can be your TV solution if outside of the Astra satellite catchment, or when you are unable or unwilling to install a satellite dish.


We've already got the TV service, watching on our new Laptop - How do we watch it on our LCD flat screen tv
Your Laptop should have a female Svideo connection - You just need an Svideo lead to your TV and it will put the picture signal into your Big Screen TV.The sound via a 3.5mm plug from your computer to RCA (phono) plugs on your tv.(Some TVs have a a scart lead at one end for your tv and Svideo and RCA leads at the other, or even a scart adapter taking Svideo and Phono).For a short distance you can use a vga to vga lead carrying picture to your LCD TV,with sound as above. If your laptop or PC is older then you can buy a VBOX that connects to your VGA port at the back of your computer then a Scart or RCA lead to your TV. More information on our "Watch on Home TV" page. You can also use a Special wireless video sender for around GBP69 connected to your LCD big screen TV - great viewing resolution.


Of course interested in the normal home TV for self and the good lady - But I need to get my fix of Sport TV ... Can I see major Sport and what extra will it cost?
Good Question - Well in the UK ITV and BBC have their fair share including major League games - But the British sport options are Sky or ESPN. A while ago I would have said only SKY but ESPN is giving them recent competition. ESPN Sports have a major sports channel option for only GBP9.99 a month. There are initial costs of the ESPN enabled DIGIBOX which we host and you have access to via our media place shifting technology. As ESPN UK is a Channel for the UK then a UK address is required to sign up. IN the case of GERMAN and Italian Astra Satellite TV a number of major channels feature sports including German football league - Champions league etc - Handball,Ice Hockey etc The American services feature NFL and College football,Basketball, Baseball and Hockey.



Interested in live tv but we're 5 hours time difference ... can we record the TV to watch later.
Yes using a VBOX (see "watch on home tv" page)you can record the TV on your DVR or VCR. Many of the TV channels operate 24 hours a day - great for international viewing. You will also have access to TV on demand channels . TV programs or segments available for instant viewing anytime. We'll give you all details when you subscribe.


I'd like to watch Formula 1 racing as I understand its on Euro TV are you featuring it or is it blocked from the internet? Also do you have the dates and venues?
As we offer LIVE TV and not just webplayer TV then you can watch all the races on Live TV. Unfortunately its blocked on the web version, so if you are thinking of signing up to a proxy or web IP service, then just consider that most sport and latest movies are blocked.
No problem with us as its Live TV. The Formula 1 dates are as follows<
FIA Formula One World Championship Race Calendar


1 Gulf Air Bahrain Grand Prix Bahrain GP Bahrain International Circuit, Sakhir 13 March 15:00
2 Qantas Australian Grand Prix Australian GP Albert Park Grand Prix Circuit, Melbourne 27 March 17:00
3 Petronas Malaysia Grand Prix Malaysian GP Sepang International Circuit, Kuala Lumpur 10 April 16:00
4 UBS Chinese Grand Prix Chinese GP Shanghai International Circuit 17 April 15:00
5 Panasonic Turkish Grand Prix Turkish GP Istanbul Park 8 May 15:00
6 Gran Premio de España Spanish GP Circuit de Catalunya, Barcelona 22 May 14:00
7 Grand Prix de Monaco Monaco GP Circuit de Monaco, Monte Carlo 29 May 14:00
8 Grand Prix du Canada Canadian GP Circuit Gilles Villeneuve, Montreal 12 June 13:00
9 European Grand Prix European GP Valencia Street Circuit 26 June 14:00
10 Santander British Grand Prix British GP Silverstone Circuit 10 July 13:00
11 Großer Preis Santander von Deutschland German GP Nürburgring 24 July 14:00
12 Eni Magyar Nagydíj Hungarian GP Hungaroring, Budapest 31 July 14:00
13 Belgian Grand Prix Belgian GP Circuit de Spa-Francorchamps, Spa 28 August 14:00
14 Gran Premio Santander d'Italia Italian GP Autodromo Nazionale Monza 11 September 14:00
15 Singapore Grand Prix Singapore GP Marina Bay Street Circuit 25 September 20:00
16 Japanese Grand Prix Japanese GP Suzuka Circuit, Suzuka 9 October 15:00
17 Korean Grand Prix Korean GP Korean International Circuit, Yeongam 16 October 15:00
18 Indian Grand Prix Indian GP Jaypee Group Circuit, Greater Noida‡ 30 October TBA
19 Etihad Airways Abu Dhabi Grand Prix Abu Dhabi GP Yas Marina Circuit 13 November 17:00
20 Grande Prêmio do Brasil Brazilian GP Autódromo José Carlos Pace, São Paulo 27 November 14:00

* Subject to circuit approval


When I google British TV there are lots of sites coming up,some offering prices from GBP5 a month. If its available at those prices why should I use your more expensive service.
HaHa a good question - Well as they say - if it seems too good to be true it normally is.
THEY OFFER a web IP or proxy server service or even a shared VPN service
That service is normally shared between many 100's of users, so watching Web TV is passable at 4am, but no good at peak times (even for catchup tv). Some even promise more than one server, but these are not used exclusively by their website. Many individual will use these services for bit torrent downloads of illegal movies or music, or to hide their identity when up to internet mischief.
Also there are many programs blocked and major channels like Ch4, Ch5, etc missing
WE OFFER - A combination of dedicated private networks and media shifting technology. Each TV circuit has 60,000 MB of bandwidth to guarantee 480 hours of streaming TV a month. Our servers are used exclusively for our customers TV use.That with LIVE TV rather than website TV where sports and movies and all programs are broadcast.So if you are venturing into watching TV whilst away from home over the internet,then join our many happy customers watching trouble-free TV at the same time as you are reading this.


I'd like to ask you some questions - as about to signup .... how do I do that?
No Problem ... my name is Ron Mooney and i'm happy to answer any of your questions. Best by email to RonMooney@mail2tv.com or if you'd like a conversation .....just email me your phone number and a best time to get you and I'll contact you.(Dont worry no hard sell)


BritishTVabroad.com is a website of international travel technology company Travelnet.People abroad generally expats want to watch home tv.This takes the form of Satellite TV or cable TV and now home Tv on the internet.Featuring Free to air channels. Many expats live in Spain and France as well as UAE. Satellite Tv online,offers free satellite channels, in fact TV anywhere. This TV revolution is cheaper than many Satellite or similar Slingbox TV solutions
Watch TV Online - Watch TV Abroad - Watch American TV - Watch German TV - Watch French TV - Watch Italian TV - Watch TV on PC - Catchup TV - TV Online - Eurosports - Live TV - Live Sport Online - TV Streaming - Episodes Online - Watch Live - Television on the Internet - TV from or On The Internet - These are Watch TV Abroad Services as Watch TV and British TV Abroad providers