Watch British TV Abroad online anywhere. Real UK TV Formula 1 Football Wimbledon Live BBC ITV Freeview Freesat.Cricket and Golf

Menu
Watch British TV Abroad online
BritishTVabroad.com presents 50+ LIVE BRITISH SATELLITE TV CHANNELS & TV OnDemand Worldwide
Looking for REAL UKTV?? We give you all the MAJOR channels and MORE. Competitors give Iplayers only, where Sporting events, Movies & US series are blocked,others dont give you live Channel 4 or 5,MOVIE+, SportsTV, etc.
JOIN 3000+ HAPPY CUSTOMERS WATCHING OUR SERVICE WORLDWIDE
We only have REAL TV & TV on Demand linked via PC or TV - from £9 monthly
- Prices based on 3,6 or 12 months
- No Satellite Dish required - Just
Local Broadband, your PC & our Media Shifting Technology
50 CHANNELS from £9 monthly with 3,6 or 12 month plan.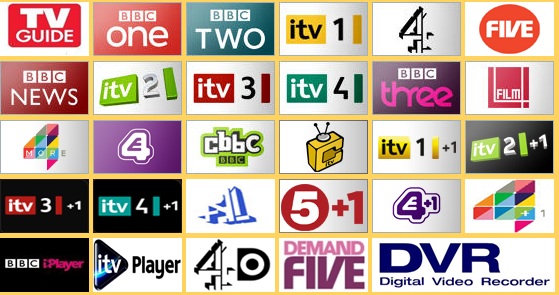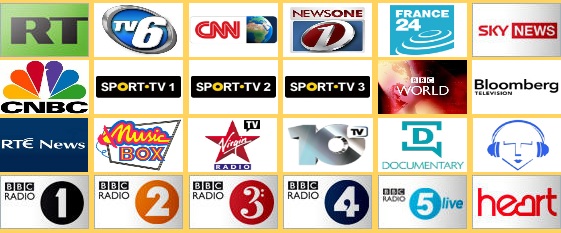 SIGN UP before 17 October 2014 and we'll include
a FREE MOVIE Channel,
PLUS - SPORTS TV - Offering all major Sports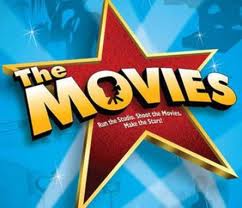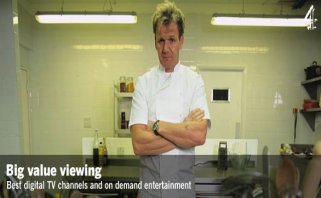 British TV abroad
The Voice
Coronation Street
Eastenders
Who Do You think you are.
Death in Paradise
Question Time
Dispatches
Football 2014
Dr Who
Casualty
The Musketeers
Doctors
Snooker
Movie Choice
Emmerdale
Law and Order UK
Deal or No Deal
Panorama
Graham Norton
Match of The Day
Jeremy Kyle Show
Holby City
Antiques Roadshow
Midsomer Murders
At the Apollo
Neighbours
Silent Witness
Top Gear
Watch LIVE TV FROM THE UK via the internet. Great television you'd expect to see ... 50+ TV CHANNELS - BBC1, ITV1,BBC 2,ITV 2, ITV 3,ITV 4, Sky News, Ch 4, Ch 5, BBC 3,BBC 4, CBBC, Cbeebies, etc,etc
REAL LIVE TV. plus TV PLAYERS featuring Catchup TV on Demand.
Sign up and we'll send you a link to make the British TV Abroad connection.
You dont need an expensive satellite dish - just your local broadband internet and our media-shifting connection.
MONEY BACK GUARANTEE & NO SETUP FEE ... Signup for one of our plans ..... If you are not delighted with the service,let us know within 7 days and we'll cancel your plan and refund your money ...
Monthly from £9 to £16.50 with 3,6 or 12 month plan.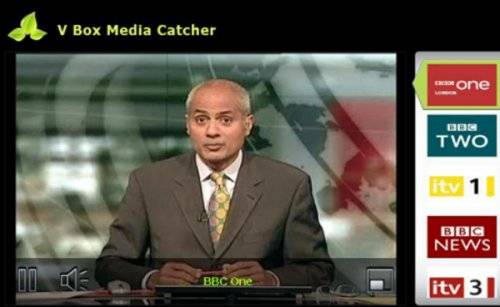 BritishTVabroad.com is a website of international travel technology company Travelnet.Brits abroad generally British expats want to watch British tv .This takes the form of Satellite TV or cable TV and now British TV on the internet online.Featuring Freeview and BBC,ITV and SKY channels. Satellite Tv online,offers free satellite channels, in fact UK TV anywhere. This British TV revolution is cheaper than many Satellite or Slingbox TV solutions. Britsh expats - Brits abroad - based overseas are looking for a way to watch British television TV stations online.

FORMULA ONE CALENDER 2014-
1 Australian Grand Prix Australian GP Albert Park Grand Prix Circuit, Melbourne 15 March 06:00
2 Petronas Malaysia Grand Prix Malaysian GP Sepang International Circuit, Kuala Lumpur 22 March 08:00
3 UBS Chinese Grand Prix Chinese GP Shanghai International Circuit 12 April 07:00
4 Bahrain Grand Prix GP BGP Race Park 19 April 12:00
5 Gran Premio de España Spanish GP Circuit de Espana, Montemelo 10 May 12:00
6 Grand Prix de Monaco Monaco GP Circuit de Monaco, Monte Carlo 23 May 12:00
7 Grand Prix du Canada Canadian GP Circuit Gilles Villeneuve, Montreal 07 June 17:00
8 European Grand Prix European GP Valencia Street Circuit 22 June 12:00
9 Santander British Grand Prix British GP Silverstone Circuit 28 July 12:00
10 Großer Preis Santander von Deutschland German GP Hochenheim 20 July 12:00
11 Eni Magyar Nagydíj Hungarian GP Hungaroring, Budapest 26 July 12:00
12 Shell Belgian Grand Prix[88] Belgian GP Circuit de Spa-Francorchamps, Spa 23 August 12:00
13 Gran Premio Santander d'Italia Italian GP Autodromo Nazionale Monza 07 September 12:00
14 SingTel Singapore Grand Prix[89] Singapore GP Marina Bay Street Circuit 21 September 12:00
15 Japanese Grand Prix Japanese GP Suzuka Circuit, Suzuka 5 October 06:00
16 Korean Grand Prix Korean GP Korean International Circuit, Yeongam 12 October 06:00
17 Indian Grand Prix Indian GP[90] Jaypee Group Circuit, Greater Noida‡ 26 October TBC
18 Etihad Airways Abu Dhabi Grand Prix Abu Dhabi GP Yas Marina Circuit 02 November 13:00
19 United States Grand Prix Austin Race Stadium, Austin Texas 16 November 20 Grande Prêmio do Brasil Brazilian GP Autódromo José Carlos Pace, São Paulo 23 November 16:00







A new online internet TV service is available.British TV online in Middle East Abu Dhabi, Bahrain, Cyprus, Dubai, Egypt, Iran, Iraq, Jordan, Isreal, Kuwait, Lebanon, Oman, Qatar, Saudi Arabia, Syria, Turkey and Yemen.British TV in Africa in Algeria, Botswana, Burkina Faso, Cameron, Congo,Ivory Coast, Egypt, Ethiopa, Gabon, Ghana, Kenya, Libya, Madagascar, Mali, Mauritania,Mauritius, Morrocco, Mozambique,Namibia, Nigeria, Senegal, Seychelles, South Africa, Sudan, Swaziland,Tanzania, Tunisia, Uganda, Zambia and Zimbabwe. British TV online in Asia Pacific in Australia, Bangladesh, Bhutan, Brunei, Cambodia, China, Hong Kong, India, Indonesia, Japan, Laos, Malaysia, Myanmar, Nepal, New Zealand, Phillippines, Singapore, South Korea, Sri Lanka, Taiwan, Thailand and Vietnam. British TV online in Europe in Austria, Belgium, Denmark, Finland, France, Germany, Greece, Iceland, Ireland, Italy, Isreal, Liechtenstein, Luxembourg, Malta, Monaco, Netherlands, Norway, Portugal, Spain, Sweden and Switzerland. British TV online in USA America Canadain Atlanta,Baltimore, Boston, Calgary, Chicago, Cleveland, Dallas, Detroit, Halifax, Honolulu, Houston,Las Vegas, Los Angeles, Miami, Montreal, New York, New Orleans, Orlando, Ottawa, Philadelphia, Phoenix, San Antonio, San Diego, San Francisco, San Jose, Seattle Toronto, Vancouver and Washington. British TV online in Eastern Europe in Albania, Armenia, Azerbaijan, Belarus, Bulgaria, Bosnia and Herzogavina, Croatia, Czech Republic,Estonia, Georgia, Hungary, Kazakhstan, Latvia, Lithuania, Macedonia, Moldova, Montenegro, Poland, Romania, Russia, Serbia, Slovakia, Slovenia, Turkmenistan, Ukraine and Uzbekistan. British TV online in Latin and South America in Argentina, Barbados, Belize, Bolivia, Brazil, Chile, Columbia, Costa Rica, Cuba, Dominican Republic, Ecuador, El Salvador, Guatemala, Guyana, Haiti, Honduras, Mexico, Nicaragua, Panama, Paraguay, Peru, Puerto Rico, Suriname, Uruguay and Venezuela. Allowing British Expats to watch real streaming TV on the internet online TV- not a download. Example, last night there were 112 programs of real streaming shows for instant viewing, across the channels. This is possible via a subsription connection to the UK network of British TV Abroad. com
Flights to Florida For cheap Florida holidays with cheap Florida flights, Villas and flydrives in Orlando for the family.
UK SmartTV box
Watch TV Online - Watch TV Abroad - Watch American TV - Watch German TV - Watch French TV - Watch Italian TV - Watch TV on PC - Catchup TV - TV Online - Eurosports - Live TV - Live Sport Online - TV Streaming - Episodes Online - Watch Live - Television on the Internet - TV from or On The Internet - These are Watch TV Abroad Services as Watch TV and British TV Abroad providers